HarborArts Festival 2013
East Your Art Out!
SEPTEMBER 21st, 2013. Noon-7pm.
HarborArts Shipyard Gallery
Boston Harbor Shipyard & Marina
256 Marginal St. East Boston
Admission - Free (Donations Suggested)
---
Transportation
By boat!:
City Water Taxi will be providing HALF PRICED RIDES from Long Wharf to the Shipyard!
Find out more: www.citywatertaxi.com
By T:
Take the Blue Line to the Maverick Square T-stop and follow the fish to HarborArts! (About a 10 minute walk)
By Car:
$5 Parking (donation to HarborArts)
---
About the Festival
HarborArts Festival 2013 is the 3-year anniversary celebration of the HarborArts Shipyard Gallery's grand opening! The gallery opened in 2010 with one of the largest collections of public art in the area, curated in partnership with the UrbanArts Institute of MassArt and juried by Randi Hopkins of the ICA.
This year's festival also marks the closing of our summer exhibition of ephemeral works by Boston-based Studios Without Walls: "OccupyING the Present." (June 29 - Sept.21).
Come enjoy the current collection of artwork and take in the view with live music, local food, refreshments, activities for all ages, and much more!
Performance from HarborArts Festival 2012
MUSIC LINEUP!
12:00 - 12:45 Chris Kaz and the Frotations
1:00 - 1:45 Miyagi and the Kids (ZUMIX)
2:15 - 3:00 Paul and Garo of the Four Elements
3:15 - 4:00 Tripod (ZUMIX)
4:30 - 5:15 Age of Soul
5:45 - 7:00 DC Wonder
Chris Kaz and the Frotations
https://soundcloud.com/kazcloud

Miyagi and the Kids (ZUMIX)
https://www.facebook.com/MiyagiTheKids
www.zumix.org

Paul and Garo of the Four Elements
https://soundcloud.com/the-four-elements/sets

Tripod (ZUMIX)
https://www.facebook.com/lostripod
www.zumix.org

Age of Soul
www.reverbnation.com/ageofsoulband

DC Wonder
https://www.facebook.com/DCwondermusic

Featured as our MC this year will be Pat B from UnregularRadio.com!

HarborArts Festival 2013's resident DJ:
IllDub
https://soundcloud.com/illdub
will be spinning all day in between band sets. BIG UPS to Illdub!

& more to be announced!
ART!
Rising Tides by Susan Israel
Join the Energy Necklace Project in making sculpture: send out your message-in-a-bottle to the world and make your mark with Rising Tides. www.EnergyNecklace.com
The Wave by Bette Ann Libby
Community building mosaic workshop
Connected by Sea, by Liz Manicatide
http://earthsign.com/docktattoo/
"The first pilot project in the series will happen as a live painting event for HarborArts Festival, at the beginning of the dock. It will comemmorate New England sailors."
Sailboat Revamp by Nick Z
http://www.youlovenickz.com/
Inflatable Sculptures by Brian Kane
www.briankane.net
Coral Silhouettes by Kate Van Rees
---
VENDING OR EXHIBITING

HarborArts Festival is a wonderful occasion for showing and/or selling art pieces, networking, advertising, engaging with the Boston arts community, and having FUN!
This is a great opportunity to showcase your work or your mission to thousands of people. If you are one of the groups listed below, apply to be a vendor or exhibitor today!
Artists

Artisans

Art/craft vendors

Galleries

Environmental/activism/social justice organizations

Arts organizations

Local shops

Restaurants

more!
CLICK HERE FOR MORE INFORMATION and to apply!

---
Volunteer at the Festival!
If you'd like to help out at the Festival, we'd love to have you! There are shifts available before, during, and after the event!
Interested? Click here!
---
THANK YOU to our Sponsors!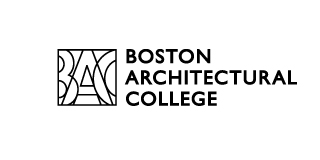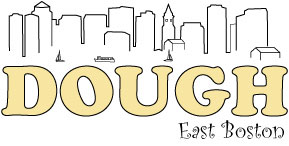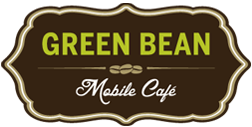 IF YOU ARE INTERESTED IN SPONSORSHIP:
Please contact us at sponsorship.harborarts@gmail.com
---
IF YOU ARE INTERESTED IN PARTICIPATING AS A PERFORMANCE ARTIST OR INSTALLATION ARTIST:
Please contact us at connect@harborarts.org.